Unique construction by Cutie and Ingridje, a junction of two brains (of the same naughty kind)
Special thanks to Mr Michael Joseph Jackson !!
Cameo appearances by "NCJENNINGS" and "I LOVE DANICA"
In order to celebrate Michael's birthday, we would like to honor him with a temporary amusement park!
Theme of the park: MICHAEL'S GOODIES! :D
Ladies and gentleman, we invite you to MJ's Pleasure Dome!
We offer you Amusement with a capital A! Pleasure beyond compare, passion and laughter combined! Come get flung around as you roam around the Pleasure Dome, while you dream of Michael!!
">
Disclaimer: We are not responsible for any heart attacks, accidents, strokes, etc. Enter the pleasure zone at your own risk. Sign the waiver before you receive your ticket.
Walk around and tantalize your senses, awaken your passions, experience Michael in a way that you never thought possible before………..this is Michael Heaven! Experience the pleasure of being in free nature, snuggle together on our soft lawns or enjoy the shade of the sycamore trees and snooze to your heart's content under the "DA Tree!"
 Be thrilled by the many pop-up Michaels we have foreseen for each and every one of you. You like him in action? Take a look at Michael, the entertainer! Watch him spin and turn! Victory, Bad, Dangerous and History! You don't have to make the choice! We have it all! Take a photo with ALL your favorite animation poses!!!
">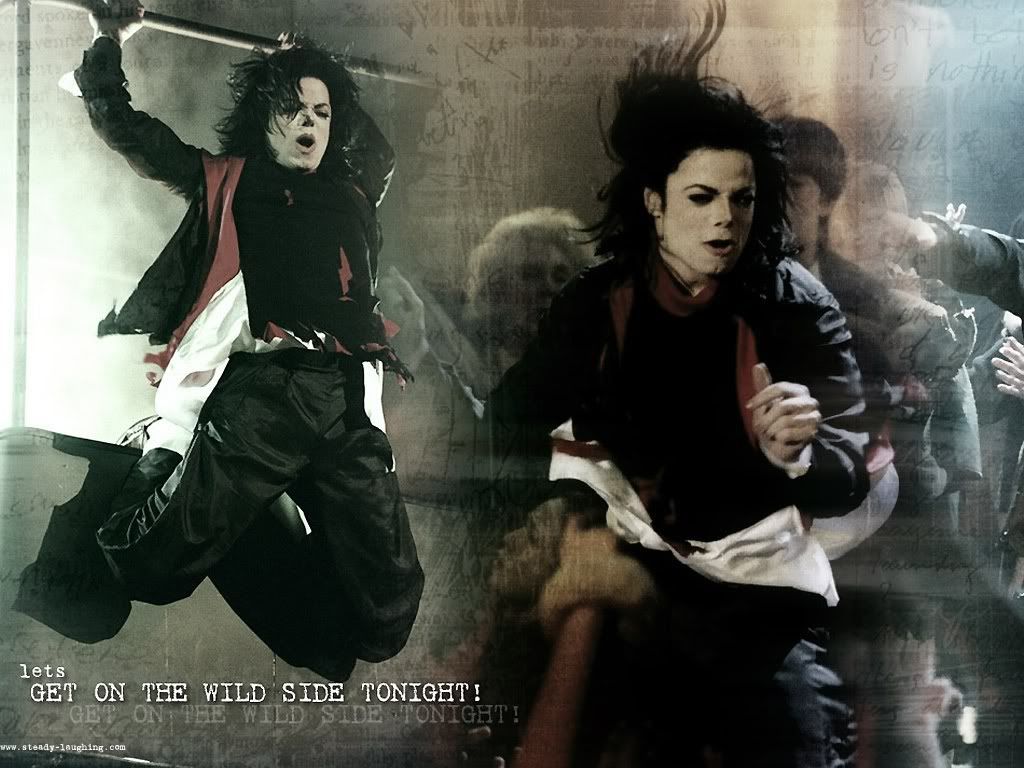 ">
">
">
">
This could be YOU getting your butt spanked by Michael!!!!
 Around every corner, another surprise! He comes up, he looks sweaty, his lip curls and he rips his shirt. Just pull the right card!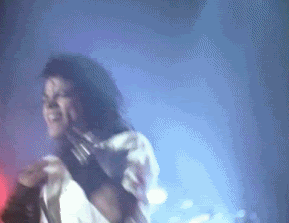 ">
Or what about the "BAD" boy: a pose, silent and still… But don't be fooled! In one second he grabs his crotch and vibes, plunges and grinds! See it and believe it!

Love at the Ferris Wheel: where you can fly high in the sky with the love of your life. Share some romantic moments together, kiss at high level, come down with a soft sigh!
Hang out with Michael!! Ride the cherry picker!!
The Pony Express: riding one of Michael's ponies! Dressed in gold, black or denim, we assure you a healthy time passing. Sports and pleasure, a long and satisfied ride for those gals who really like to take a deep plunge. Experience a wild ride of deep turns, full orgasmic screams and full throttled fun at high and low speeds…..
The Dangerous Fantasies rides: have a blast in this rollercoaster of desire! Your world is going to be turned upside down! Flying high through the sky, meet MJ and JD in the chocolate factory, pass by the wonderful islands of love, ride the plains on the pony of your choice! The man is bad, the man is DANGEROUS!!!

Caution: Extra, Extra, Hawt!! You will need "therapy" after viewing this!! That's all we're sayin'!! Go directly to Vibration Station below!! The first was so good, let watch a different version, same song!
Go ahead, give into him!! May induce pregnancy by listening!! ***Disclaimer: we are not responsible for your actions with a loved one once your leave DF!***
Down the Gold Pants: a long and pleasurable journey through the tunnel of love. A slide right into a golden cage with a surprise at the end! Get your own photograph, taken while getting wet on this amazing water slide! While reaching your ultimate goal, meeting the golden boy!
Let's get it on!!
The Vibration Station: the ultimate place to visit to get that much needed relief when you experience a Michael overload! Hear him, see him, and feel him!
So ladies, how are you feeling at this point? Is your pulse racing? Do you feel a bit faint? Are you in need of some serious medical attention? Well walk in or be carried into our MJ Medical Center! We know how hard it is watching and experiencing all this Michaeliciousness all in one setting!! Our qualified, licensed and professional staff is waiting to assist you!! Our doctors specialize in the following areas: lust-o-logy, high libido syndrome, I can't take it no more-it is and the most critical symptom, multiple Mikegasms! If your little heart needs a shock from the overstimulation we have a heart defibulator all ready for you, courtesy of Nurse Sheryl!! ;) But she may need it herself, so we have male paramedics standing by just in case!! Ask Nurse Danica !! He's used to dealing with these sort of malfunctions !! He is in constant care of a companion who suffers from a severe case of Michaelemia.
If you are just plain hot and need to cool off, then stop by the Pleasure Dome Fire Station!! Get hosed down by some of the finest and handsome paramedic/firefighters!! **Note: The firefighters are crossed trained as medical personal in case you faint from looking at them while they hose you down!***

Feeling better? Good!! Now that we've got you all bandaged up and cool, are you ready for some more?!! *evil smiley*
The Thriller Maniac: Mirror Palace! Anywhere you look you see your reflection, enwrapped in his embrace, twisting, turning, and bending. *Note: Ladies pay close, close attention to those little red pants from the front and behind!! Such a sexy little ghoul he is!!
Is this all too much for you? Don't hesitate to relax in the Invincible Garden. Sooth your senses with "Heal the World" or "Man in the Mirror". Comfort your mind with songs like "The Lost Children" and "Keep the Faith". Enjoy all this while browsing through his picture book, taking in the divine features of the man that changed the World of Music forever! And then: GO BACK FOR MORE!!
Sorry about the last one! We couldn't let you cool off too much!!
For the food lovers among us, you name it, we have it! Make your choice!
***Sugar DA TREE: a challenge for your lips! Can you make it to the creamy center without biting? Try it and find out! Mmmmmmmmm !!
He's got the jelly and I want some toast!!! Toasty buns of course!!
***Choco Booty: a GP butt, molded in the finest chocolate! Better than Godiva!
Need some more inspiration in case you want to bring your home made sweets ? Check this out …or come to Antwerp and visit:
No sound, but who needs it with those cheeks talkin'!!!
For the gals who like to watch him chew gum!! (ME!) This is for you!!
Not all about gum but he sure makes you want to………………….
Oh yeah, here we go!! Chew, chew your bubble gum, baby!!!!
***Sticky Sucker: his lips, pouty and full, delicately wrapped in gold. Suck your way to heaven!
Look familiar, Ing? LOL!!
Let's go to the candy shop and buy all the suckers!! He's got one heck of a jawbreaker, doesn't he? LOOL!!
***Candy Nuts: let your imagination run free! A package full of delight!
What a sex bomb!
After you eat all that delicious candy, let follow up your high with a little sugar rush!! Mmmmm, Mmmmmmm, good, girls!! ;)
Before you leave (if you leave) make sure to stop by our gift shop! MJ's Moneymaker! Where you can find all thing Michael!
Are you planning to get a new haircut? Be sure to buy your own MJ-brush, suitable for all kinds of hair, straight or curly!
Michael Body Soap: Plague with dirty thoughts? Sexually and emotionally frustrated right now? Michael's gentle lather will wash your frustrations away!!! Gift pack: Comes with shower gel and scented edible body lotions so you can smell just like him!!
Happy Panties! Suitable as a bikini bottom, coming in black or white with MJ, printed all over your butt! Extra warning: take out the batteries when you go for a swim!
WARNING: This video and song is EXTRA hawt!!!

MJ's Lady: Thigh high stockings with garters, embroidered with an MJ emblem. Exclusively designed for our theme park by MJ's secrets (famous for its range of undergarment).
Bars, restaurants, additional attractions:
Cowboy Mike: Giddity up, cowgirls!! Come read the latest update to Cowboy Mike while you get your drink on!!! Yee Haw!!
The Gold Zone: We search American grill style food. We also feature the mechanical dancing gold pants!! Just slip inside and ride to Michael dance movements!! If you can last 15 minutes without fainting, we will give you 15 additional minutes free!!
Keep it in the Closet: Come roll in the dirt with Michael! Only you and Michael will know what goes on behind the privacy of these closed doors! Shhhhh! Do you dare?

BAD Girls Hang Out: A talk show format where we talk, day dream and discuss all the sexy things we like about Michael!!
The Rock with You Zone: Rides for the girl who likes to take it nice and easy…. Instant giddity up at just the right time!!
Michael Freebie's: A variety of entertainment goodies!!!
Awww, doesn't this make you want to hug and squeeze him?!!
 Off the Wall Smoothie Bar: We have thousands of hot pics of Michael everywhere! For those shy gals who just want to look and lust quietly at our man while drinking a luscious, fruity smoothie!! Yum!!!
"
We hope you enjoyed your visit to the MJ Pleasure Zone!! Please drop by and see us again!! Do you dare?
Looks like Michael enjoyed this as much as we did!!


Take a bow Michael!! You deserve it!!!